Basic knowledge of humidifiers
Share
publisher

Jolly
Issue Time

Mar 16,2023
Summary
When you buy the humidifiers for the first time, you will find it difficult to make a decision because you don't know the basic knowledge of it.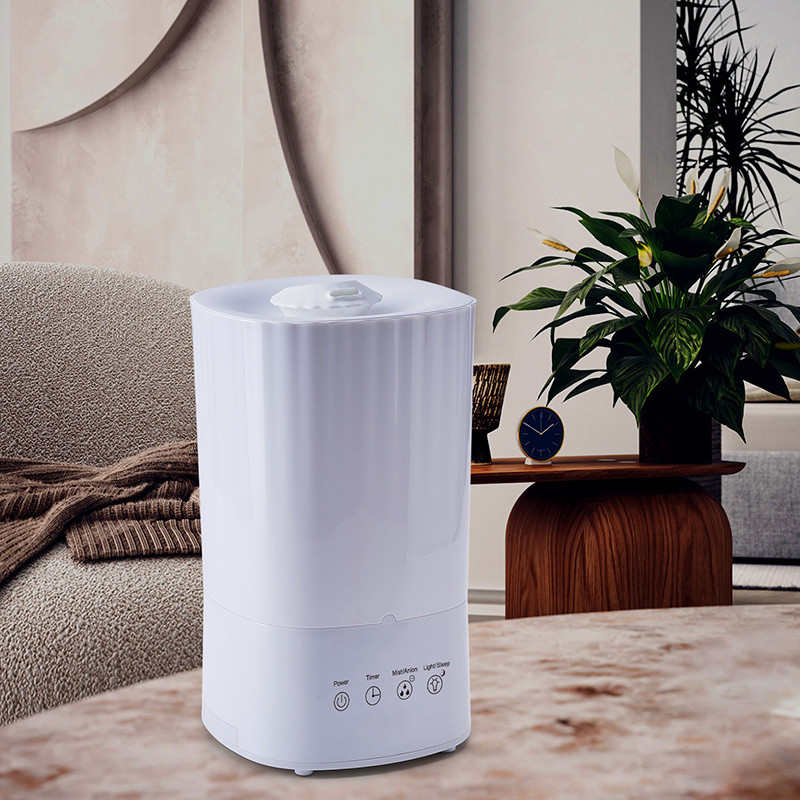 Basic knowledge of humidifiers
When you buy the humidifiers for the first time, you will find it difficult to make a decision because you don't know what should be considered. Let's get some basic knowledge.
The humidifier mainly includes the water tank lid, mist nozzles, water tank, water filter and motor base. You should be considered the following factors when buying humidifiers.
Efficiency of humidification
Humidification efficiency refers to the humidification amount generated by unit power consumption of the humidifier. Generally speaking, humidification efficiency is higher, the quality is better.
Humidification capacity
You need to choose the humidifiers according to the area of your room. The higher humidification capacity the humidifier has, the larger room it is suitable for.
The life time of the core components
With the continuous use of humidifier, core component will continue to reduce the efficiency, humidification capacity also been declining. When buying the humidifiers, you also need to focus on the lifetime of those core components. The core components include the cooling fin of PCB, filer in the tank, the fan and so on.
Sound
In general, it's suitable to work or sleep with the humidifier which is 30 ~ 40 db.
Optional functions
With the improvement of technology, more and more functions are developed, such as aroma, sterilization and so on. When you buy humidifiers, you can choose according to your needs except for the basic function.
The above is some basic knowledge of humidifiers and if you want to get more details or buy humidifiers, please contact us.
Foshan Shunde Jiyourong Electric Appliances Co., Ltd., is one professional manufacturer in air humidifier series. Our factory has a professional R&D team which the advanced engineer has 20 years of working experience. Normally 3-5 new models will be released every year. JYR humidifiers comply with CE-LVD, EMC, ROHS, FCC, PSE, KC and ISO standards etc. 100% of its products have passed environmental protection and safety certification, and the supply chain system is stable.
We are striving to establish a win-win partnership with customers worldwide and help our partners to stay one step in front of their competitors. You may visit our website to find out more about the humidifiers and services.